Portable hygrometer for rapid moisture checks or continuous use on flowing gas or air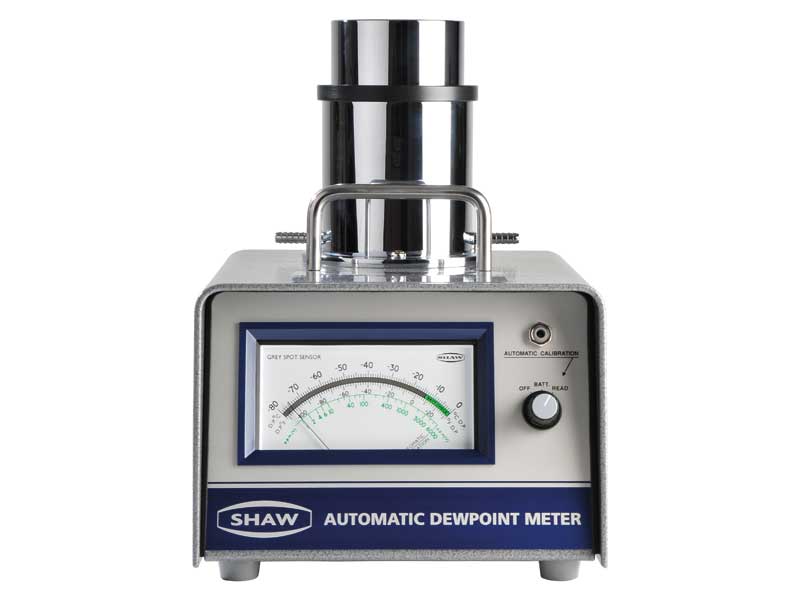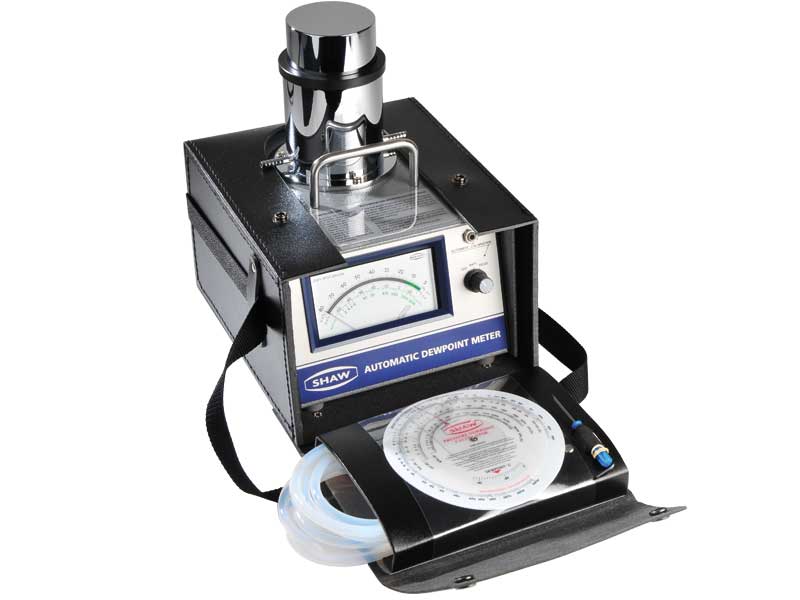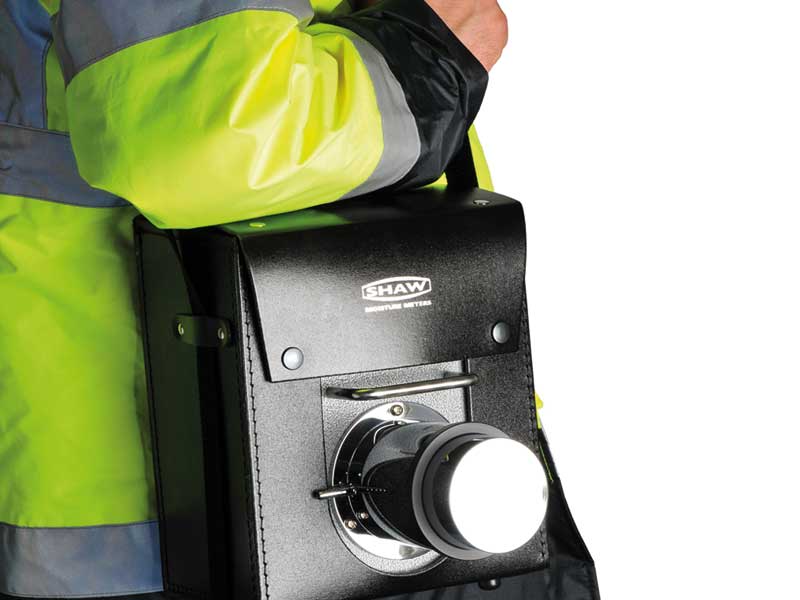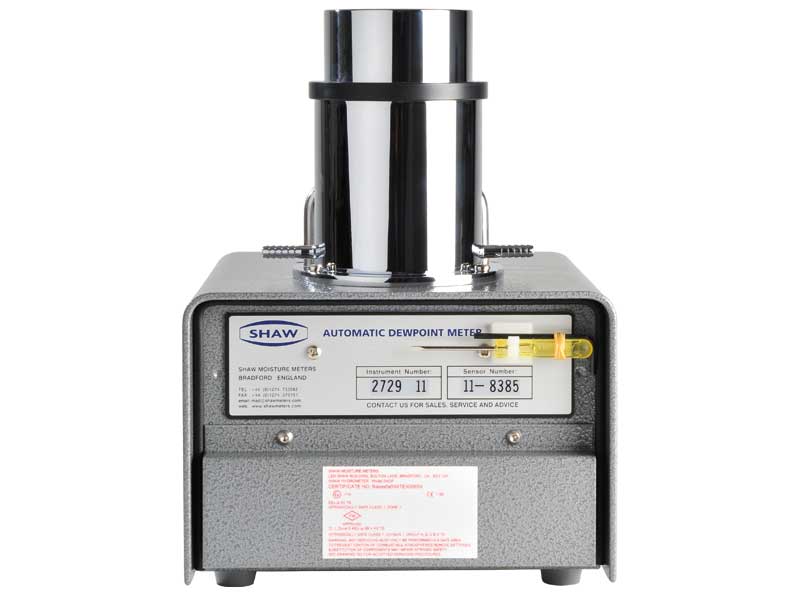 Portable and ready for spot checks or continuous use. This battery powered, portable hygrometer indicates both dew point temperature and water vapour to less than one part per million on an easy to read, large, meter dial. Since the reading is specific to water vapour, calibration is accurate for different gases. Designed to operate at atmospheric pressure, the SADP guarantees accuracy to better than one part in a million of moisture in very dry air or gas.
Integral to the SADP portable hygrometer is the SHAW dew point sensor which allows a rapid one second response time from dry to wet. The Shaw Moisture Meters ultra high capacitance, aluminium oxide sensor provides improved performance, reliability and exceptional quality.
The key to the SADP is the unique desiccant head and sensor assembly which allows the dew point sensor to remain dry between tests. This desiccant dry down assembly ensures a quick response from the sensor. Therefore, the dew point meter is always available for rapid spot checks of trace moisture in compressed air and gases. Note, the absence of dials and switches for calibrating, cooling and servicing as required by some other methods.
The AutoCal function allows users to ensure accuracy between laboratory calibrations by checking the span of the hygrometer and correcting for any deviation. SHAW precisely manufacture their sensor to saturate with water vapour at its design maximum. Exposing the sensor to moisture above its maximum operating range, will rapidly bring it into equilibrium and cease response to any further increase in moisture. This forms the basis of AutoCal. Perform AutoCal in situ without the need for any special equipment and every two to three months between annual laboratory calibrations. AutoCal reduces downtime, minimizes calibration costs and obtains immediate verification of the system.
SADP dewpoint  meter is simple to use, blocking the outlet with a finger for a moment raises the measurement head, allowing a speedy measurement of the sample gas or air. Taking a reading is a simple and quick process with minimum air or gas usage.
This portable dew point meter is fully self-contained and certified intrinsically safe to ATEX and IECEx standards including CE and UKCA approvals. Suitable for use in hazardous environments and a wide range of industries including power generation, semi-conductor manufacture and pharmaceuticals.
Key features of the SADP portable hygrometer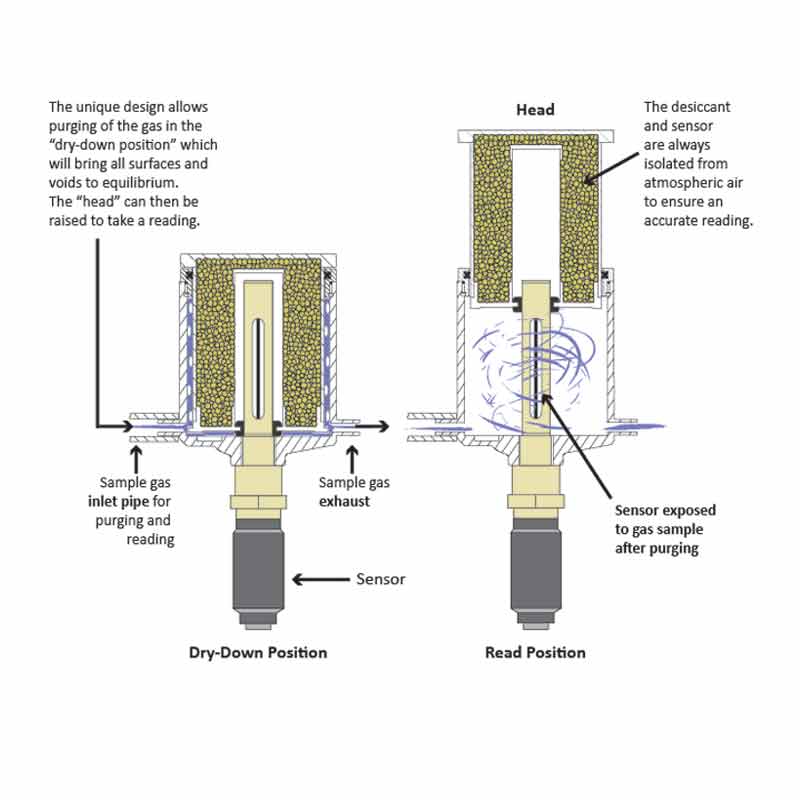 Desiccant dry-down technology
Keeping the dewpoint sensor dry between tests ensures that the SHAW portable dewpoint meters are always ready to carry out rapid spot check measurements… (read more)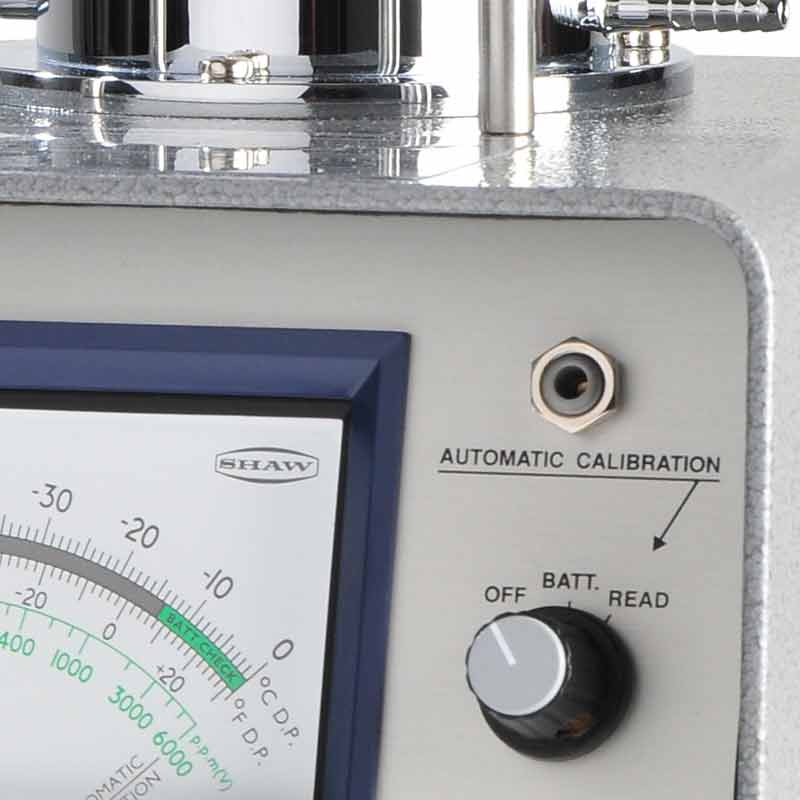 The most important and unique feature of the SHAW system is the automatic calibration facility… (read more)
Related products and accessories for the SADP
Product support for the SADP portable hygrometer
Taking a Spot Check Reading Using a SHAW SADP Dewpoint Meter and SU3 Sample System
Performing Automatic Calibration on a SHAW Model SADP
Changing the SHAW Dewpoint Sensor in a Model SADP
Taking a Reading on a SHAW SADP Dewpoint Meter
Do you have a question about this product?
This contact form will only capture the data you have provided. Contact form submissions will be kept for as long as necessary to fulfil your enquiry/request and to fulfil any legal basis for processing.