Moisture analyzers designed and developed to ensure provision of accurate trace moisture analysis.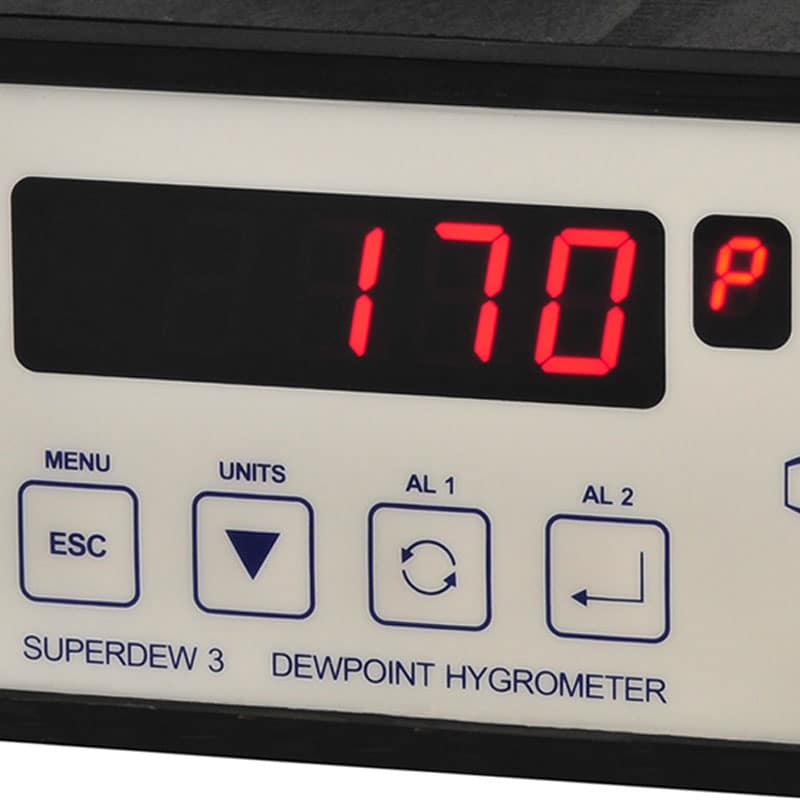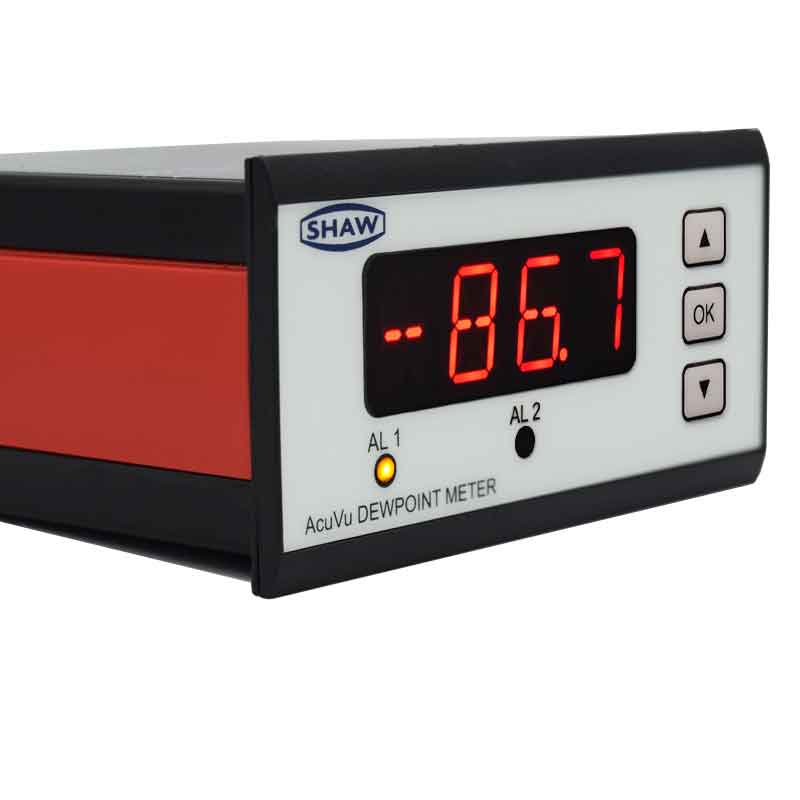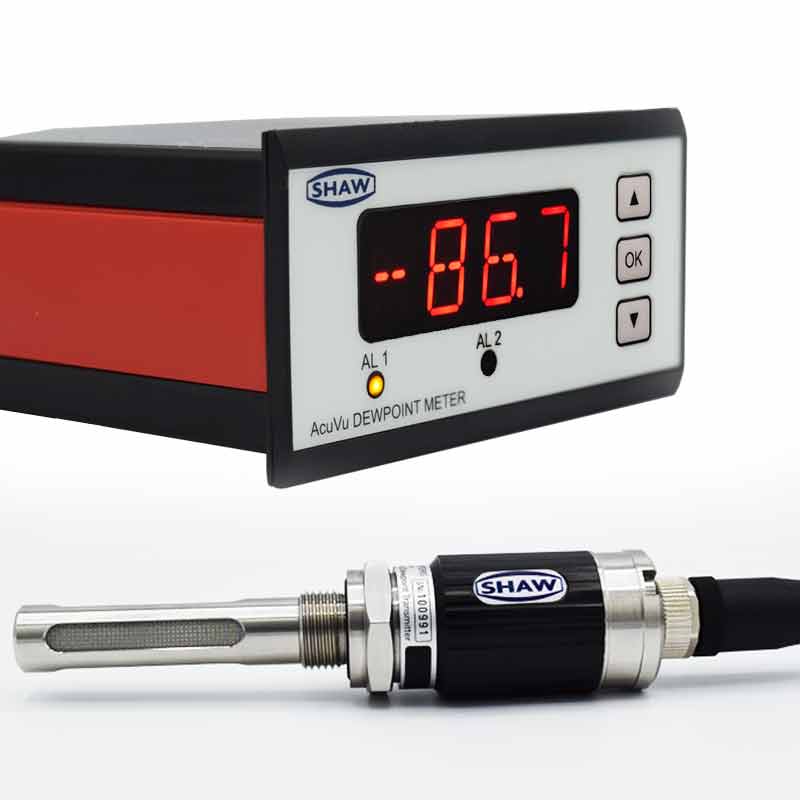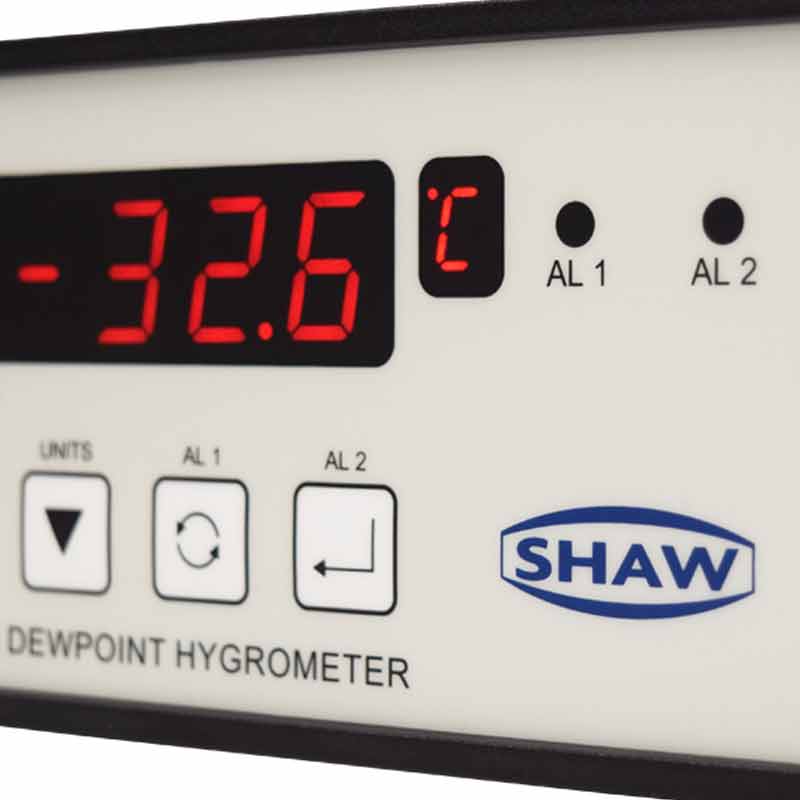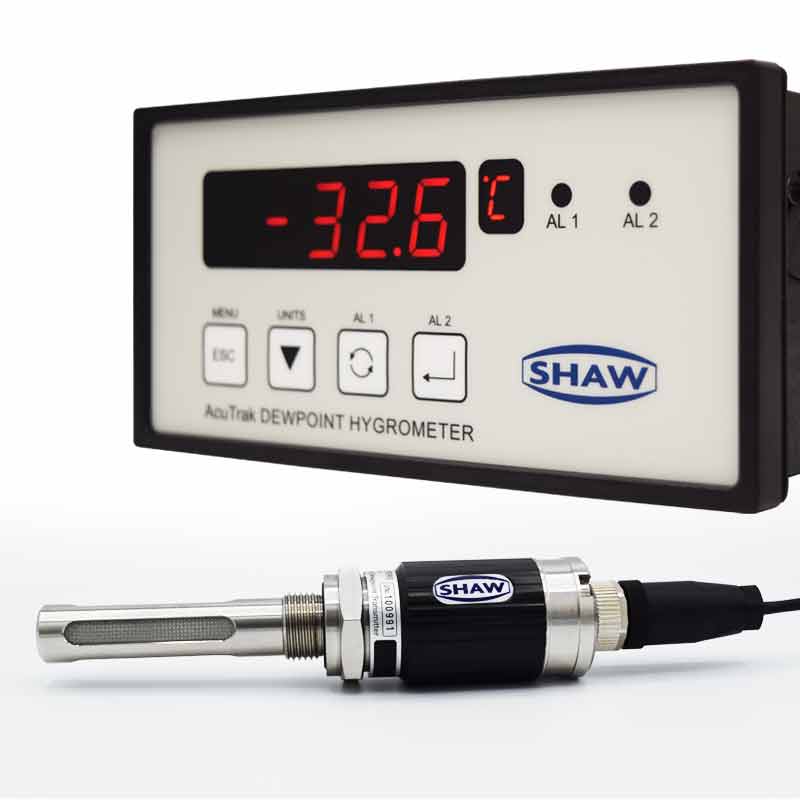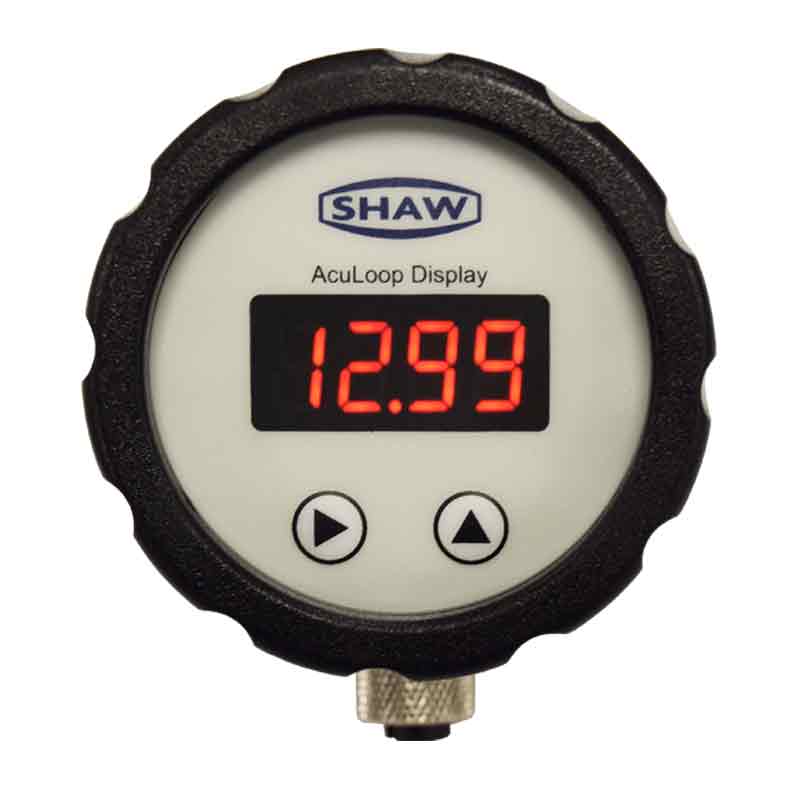 Moisture analyzers from Shaw Moisture Meters combine robust construction and advanced electronics, meeting the demands of a wide range of applications that require continuous inline moisture analysis at a single sample point. Shaw Moisture Meters provide moisture analyzers that ensure a provision of accuracy throughout a long and reliable service life.
All SHAW inline moisture instruments are compatible for use in conjunction with the full range of dedicated SHAW dew point sensors encompassing an overall range from -100 °C to +20 °C (-148 °F to +68 °F) dew point, 0.01 to 23,000 ppm(v) and SHAW dew point transmitters encompassing an overall range from -120 °C to +20 °C (-184 °F to +68 °F) dew point.
Furthermore, the SHAW range of moisture analyzers utilize various cabinet types, from compact panel mount to robust weatherproof or bench mounted. With power supply, electrical output and indication options, the SHAW dew point analyzers can be tailored to meet your exact requirements.
Whatever the application, you can be assured that the SHAW trace moisture analyzers will not be beaten for long term reliability and accuracy.