Dew point transmitter for compressed air and process gases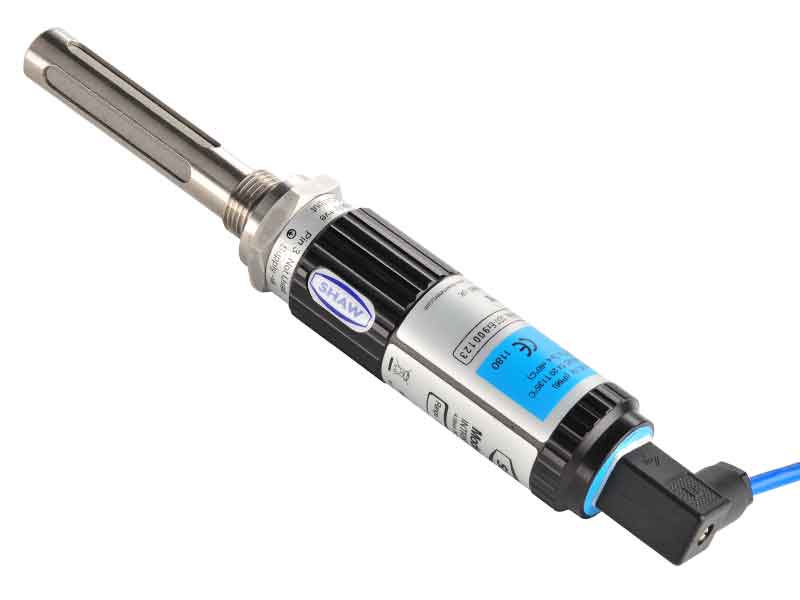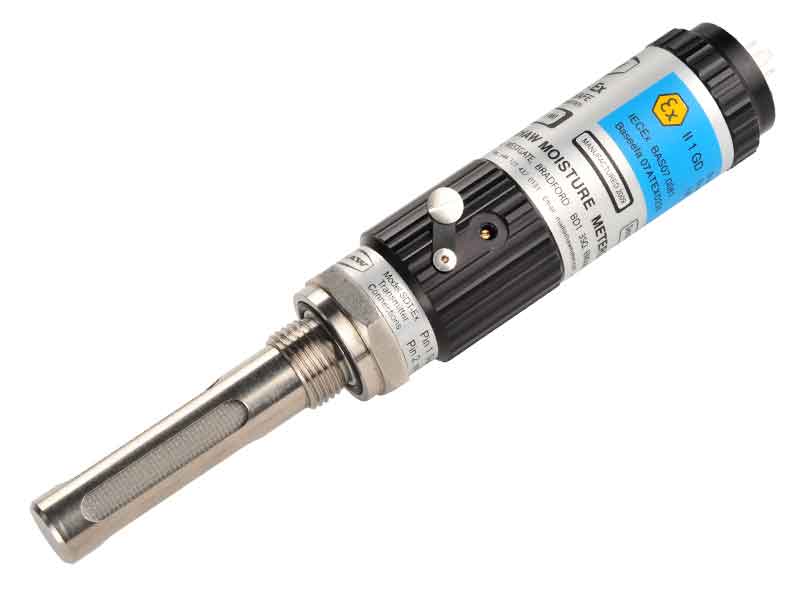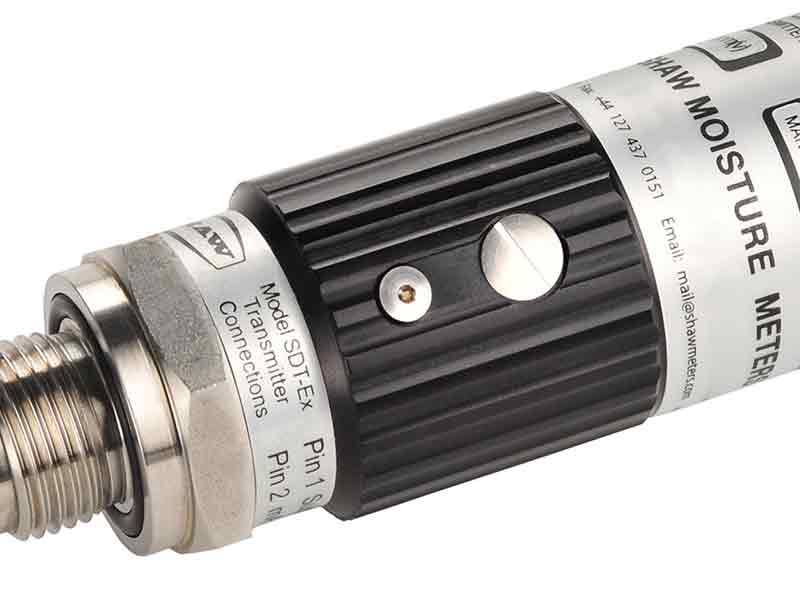 Intrinsically safe dewpoint transmitter, reliable and accurate, designed to meet the stringent demands of industrial applications. Suitable for the continuous measurement of trace moisture in dry compressed air and industrial process gases. Ideal for hydrocarbon, petrochemical and hydrogen applications.
Compact, 3 wire, 4-20 mA, loop powered dewpoint transmitter. Certified intrinsically safe to ATEX: Ex II 1 GD Ex ia IIC T4 Ga (-20 °C ≤ Ta ≤ +60 °C) and IECEx: Ex ia IIIC T200135 °C Da (-20 °C ≤ Ta ≤ +60 °C) for use in hazardous areas when using a signal isolator.
The SDT-Ex incorporates advanced electronics, deriving its power from a 7-28 V DC non-isolated power source. Configurable to output a linear, isolated, 4-20 mA signal. This intrinsically safe dewpoint transmitter will not suffer any loss of signal when sited up to 1,000 metres (3,280 ft) away from the display.
Utilising the ultra high capacitance SHAW moisture sensing technology, various dewpoint ranges are available, covering an overall range from -100 °C to +20 °C (-148 °F to +68 °F) dewpoint. The 4-20 mA output is configurable to display in °C dewpoint, °F dewpoint, ppm(V), g/m³ and lb/MMSCF.
Fully self-contained within a robust housing to provide weatherproof protection rated IP66 NEMA 4X. The SDT-Ex intrinsically safe dewpoint transmitter is supplied ready to use with a Certificate of Calibration traceable to National & International Humidity Standards, instruction manual and two metres (6.56 ft) of cable.
Key features of the SDT-Ex dew point transmitter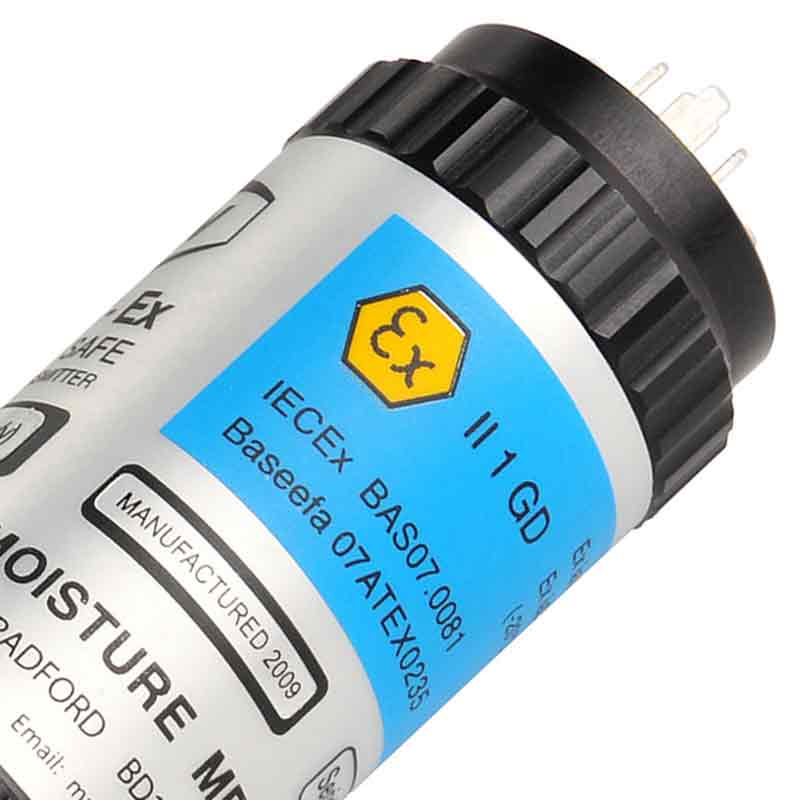 Certified intrinsically safe to ATEX and IECEx standards for use in hazardous areas when using a signal isolator… (read more)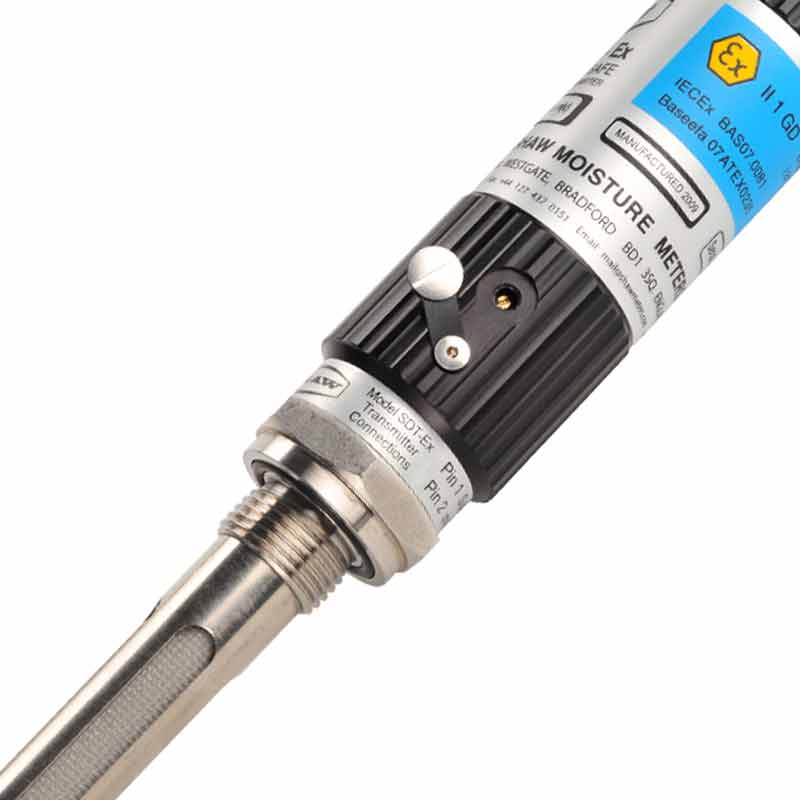 The most important and unique feature of the SHAW system is the automatic calibration facility… (read more)
Related products and accessories for the SDT-Ex
Product support for the SDT-Ex
Do you have a question about this product?
This contact form will only capture the data you have provided. Contact form submissions will be kept for as long as necessary to fulfil your enquiry/request and to fulfil any legal basis for processing.