An innovative, portable, hand held hygrometer for dewpoint measurement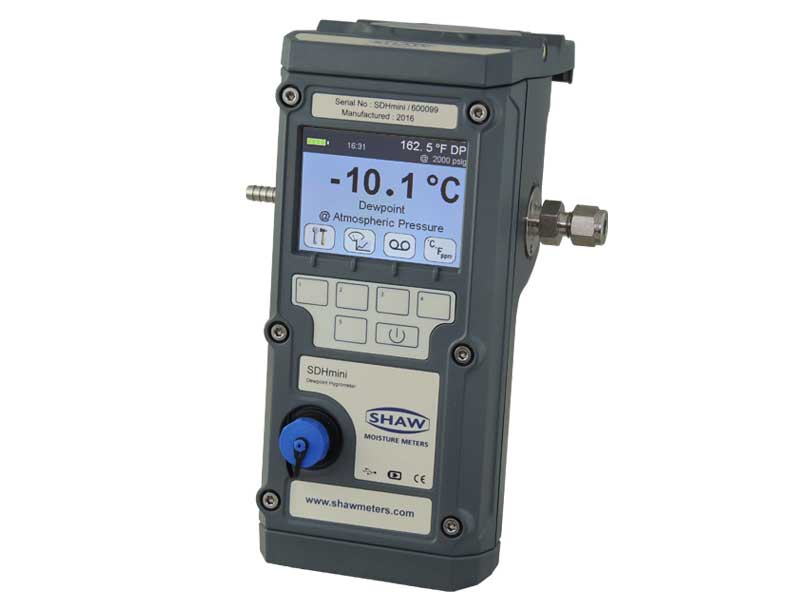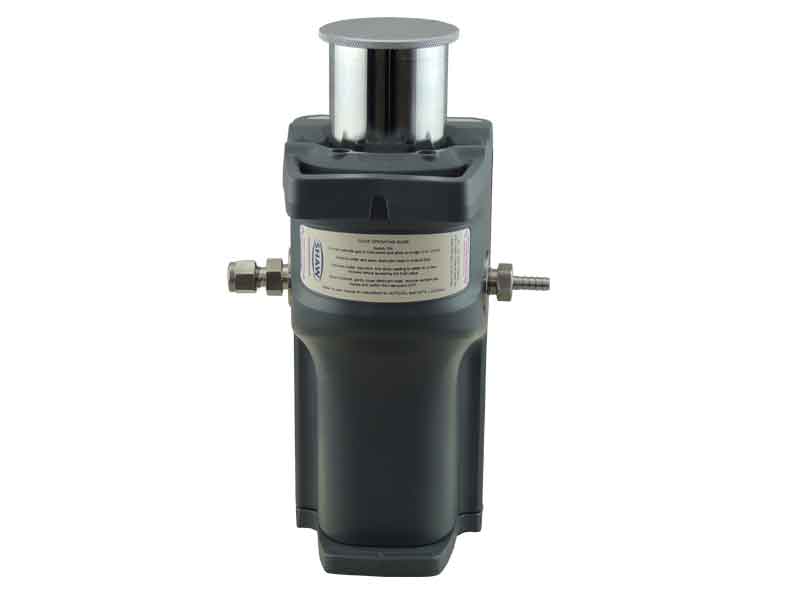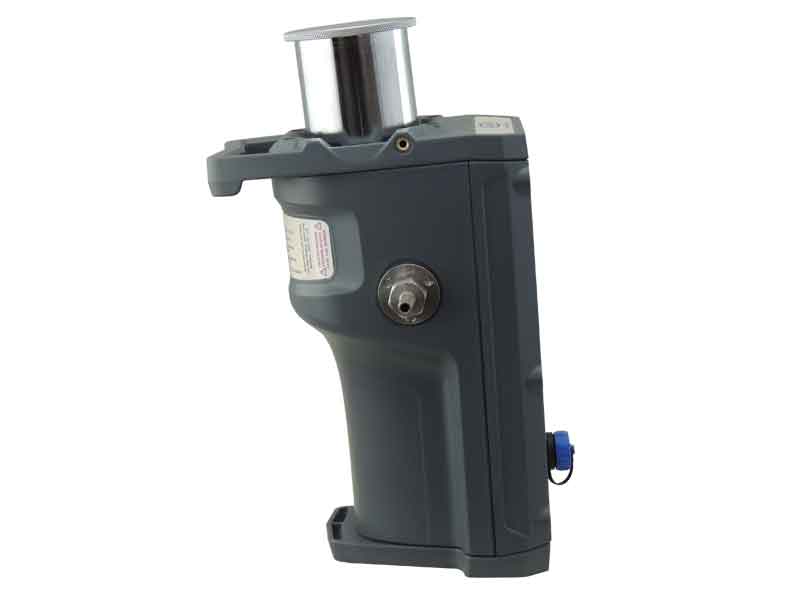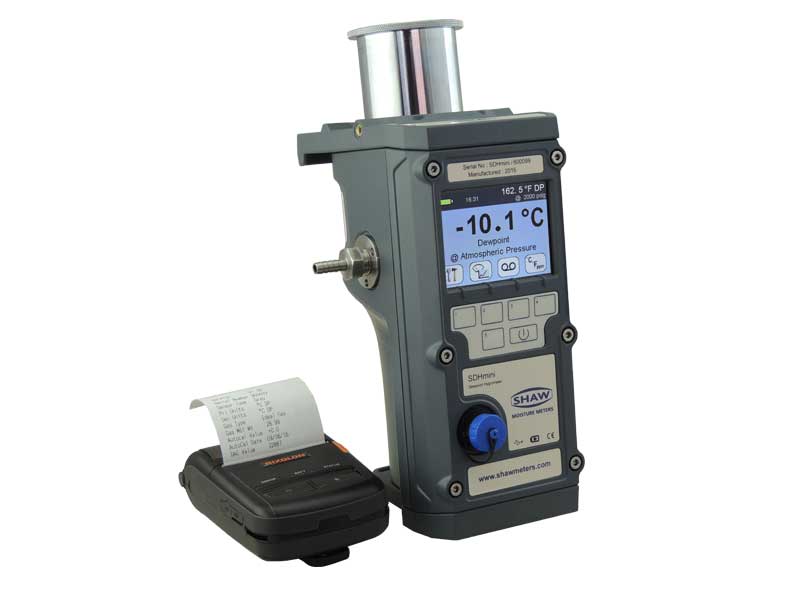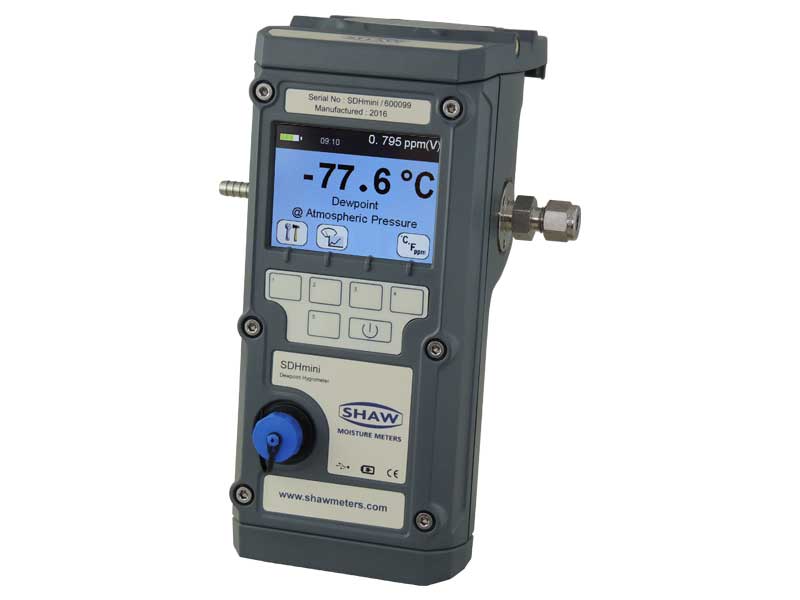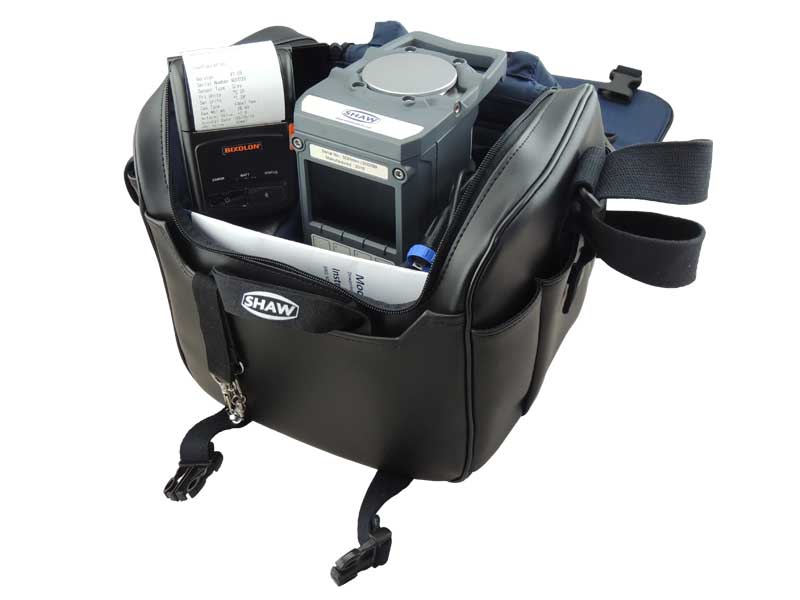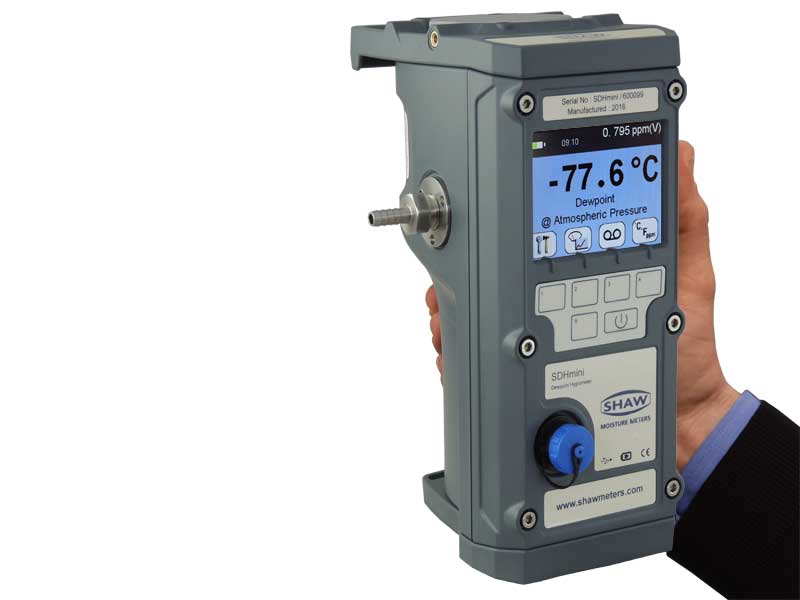 The SDHmini/SDHmini-L compact, portable, hand held hygrometer sets new industry standards for dewpoint measurement. With state of the art features and enhancements with support of USB and Bluetooth interfaces for communicating with PC and also support for thermal printer over Bluetooth (SDHmini-L).
A portable dewpoint hygrometer offering quick and reliable spot check measurements of dewpoint and trace moisture content for industrial applications. This robust and lightweight instrument features an intuitive menu structure and advanced features which will enable the user to perform measurements in the toughest of environments, quicker and easier than ever before.
The robust housing not only contains the moisture sensor, desiccant chamber and gas sample ports but also incorporates the signal conditioning circuitry, memory management and a full colour graphics LCD. The on-board rechargeable lithium-ion battery, when fully charged, provides over 150 hours of logging capability and is fully recharged in 12 hours.
The hand held hygrometer operates with the following ten language options: English, German, French, Spanish, Portuguese, Russian, Italian, Chinese, Japanese and Korean.
Powerful microelectronics provide automatic calibration with real time data logging graphical formats. The inbuilt memory stores in excess of 300,000 readings including moisture and pressure compensated moisture readings with user selectable logging intervals from five seconds to one hour.
Key features of the SDHmini/SDHmini-L portable hygrometer
Desiccant dry-down technology
Keeping the sensor dry between tests ensures that the SHAW portable dewpoint meters are always ready to carry out rapid spot check measurements… (read more)
The most important and unique feature of the SHAW system is the automatic calibration facility… (read more)
Related products and accessories for the SDHmini/SDHmini-L
Product support for the SDHmini/SDHmini-L
Do you have a question about this product?
This contact form will only capture the data you have provided. Contact form submissions will be kept for as long as necessary to fulfil your enquiry/request and to fulfil any legal basis for processing.