This 4-20 mA, loop powered, plug in display module connects directly to the AcuDew dewpoint transmitter.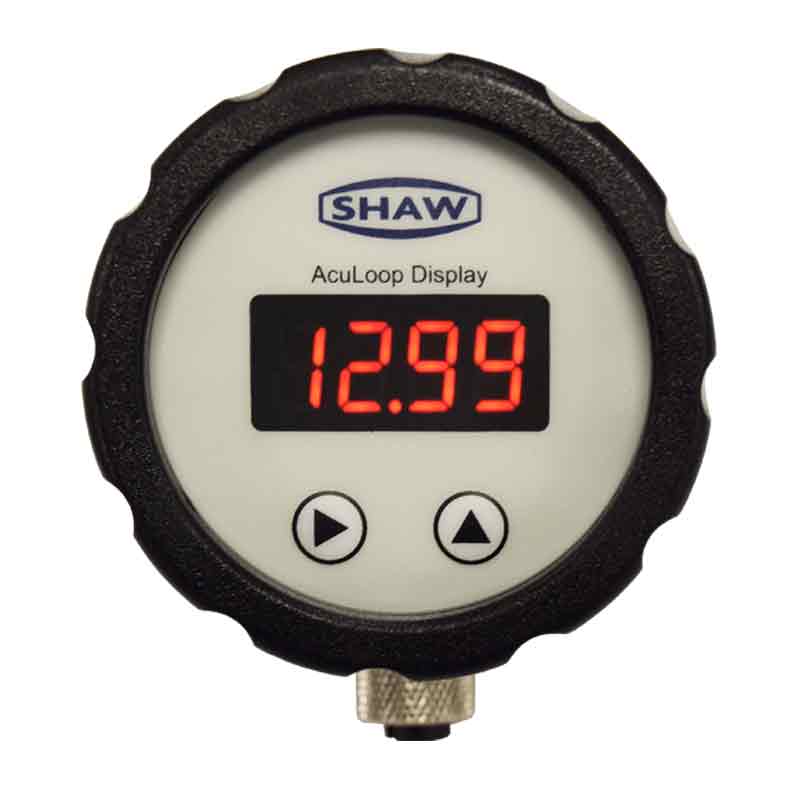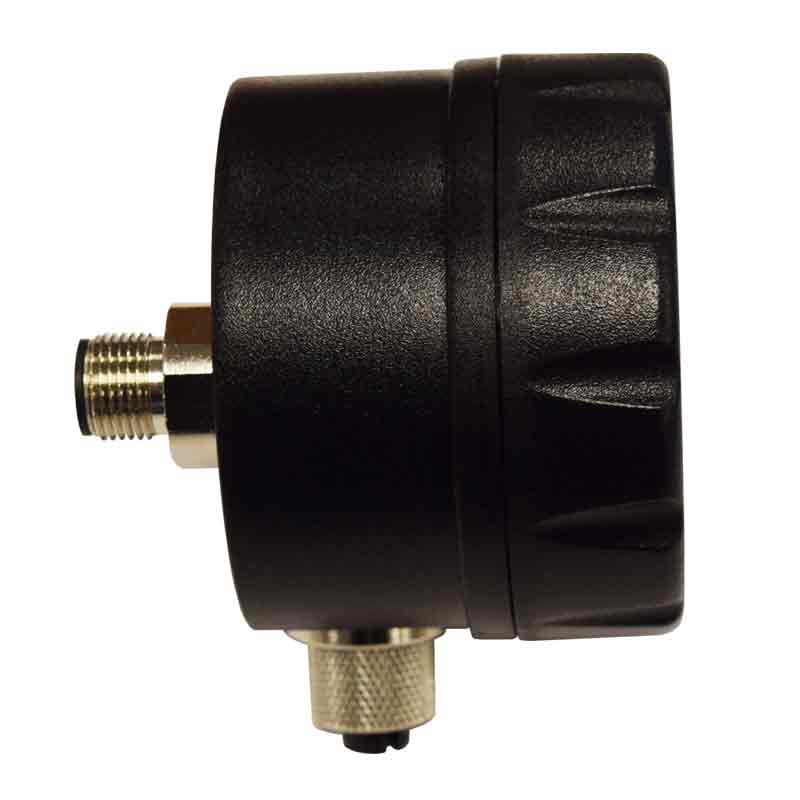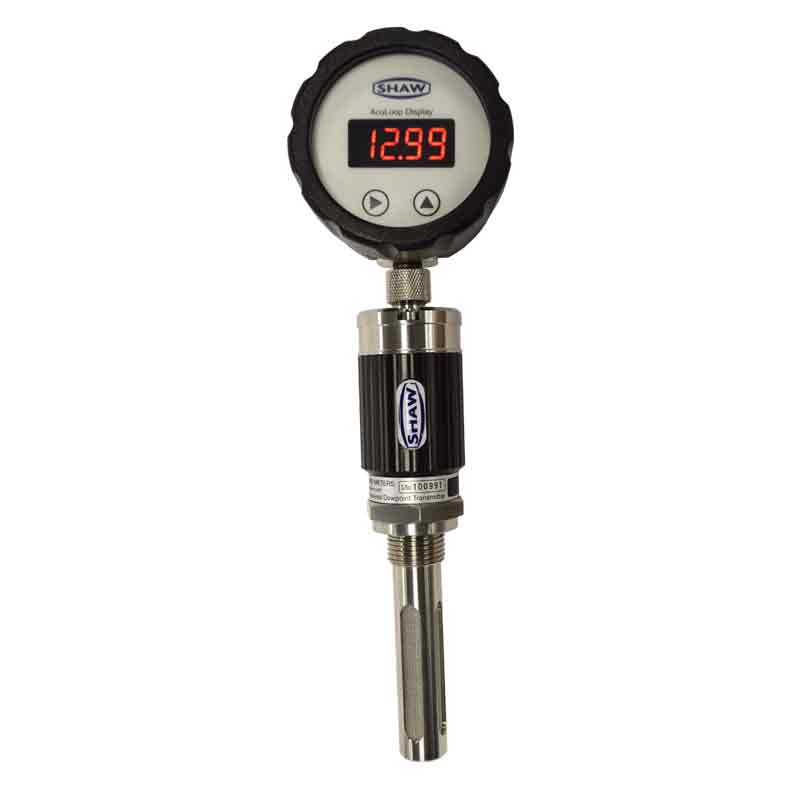 The AcuLoop plug in display module, 4-20 mA, loop powered and suitable for use with the new AcuDew high performance dewpoint transmitter.
Easy to install and lightweight with a large, four-digit, LED display, easily supported on the body of the AcuDew dewpoint transmitter. Whether installing the dewpoint transmitter horizontally or vertically, the AcuLoop plug in display can rotate for optimum viewing. Orientation is adjustable to 210 degrees on its stem and 360 degrees (at four x 90 degrees increments) on its axis.
AcuLoop connects via the robust M12 connector of the AcuDew dewpoint transmitter, which is loop powered through the AcuLoop display module.
With a 4-20 mA span, which is fully programmable to correspond with any AcuDew dewpoint range and configurable using the two-button layout on the display. When paired with the AcuDew, various dewpoint ranges are available, covering an overall range from -120 °C to +20 °C (-184 °F to +68 °F) dewpoint. Display your reading in a choice of one of four selectable output units: °C dewpoint, °F dewpoint, ppm(V) or ppb(v).
Self-contained, robust and reliable. The AcuLoop holds a weatherproof classification of IP65. Making this display ideal for use in a wide range of industrial environments where local indication is required.
Key features of the AcuLoop
AcuDew dewpoint transmitter for continuous trace moisture measurement of dry compressed air and process gases. Robust and reliable. Utilizing the ultra high capacitance SHAW moisture sensing technology, to offer superior sensitivity, accuracy, repeatability and speed of response. (read more)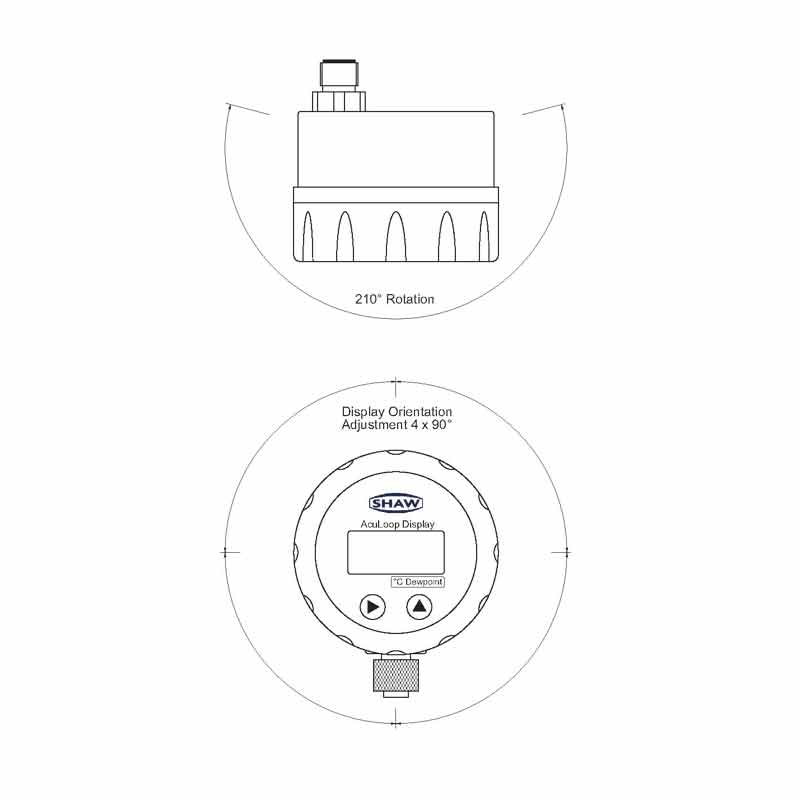 Adjustable orientation for optimum viewing
Rotate the AcuLoop display for optimum viewing. Adjust its orientation to 210 degrees on its stem and 360 degrees (at 4 x 90-degree increments) on its axis.
Related products and accessories for the AcuLoop
Alternative Displays Available
Do you have a question about this product?
This contact form will only capture the data you have provided. Contact form submissions will be kept for as long as necessary to fulfil your enquiry/request and to fulfil any legal basis for processing.