Handheld portable dew point meters that meet your requirements whatever your dew point measurement application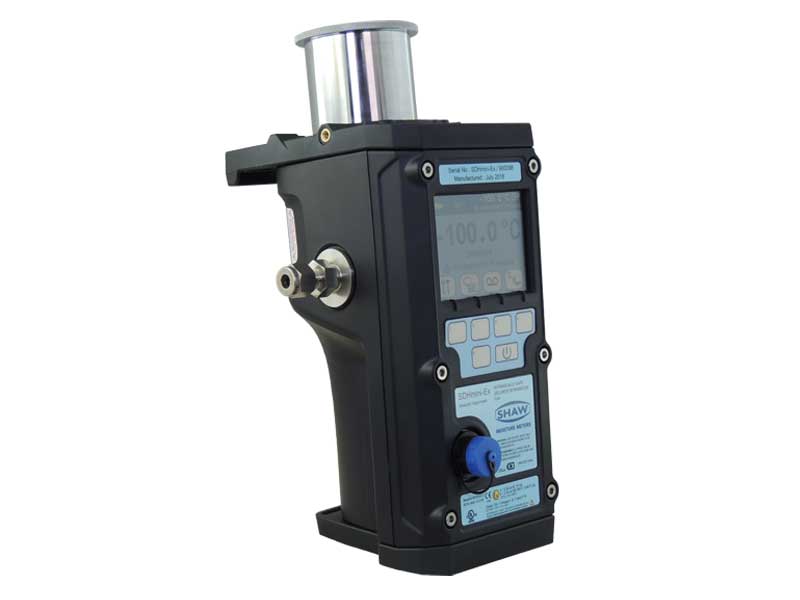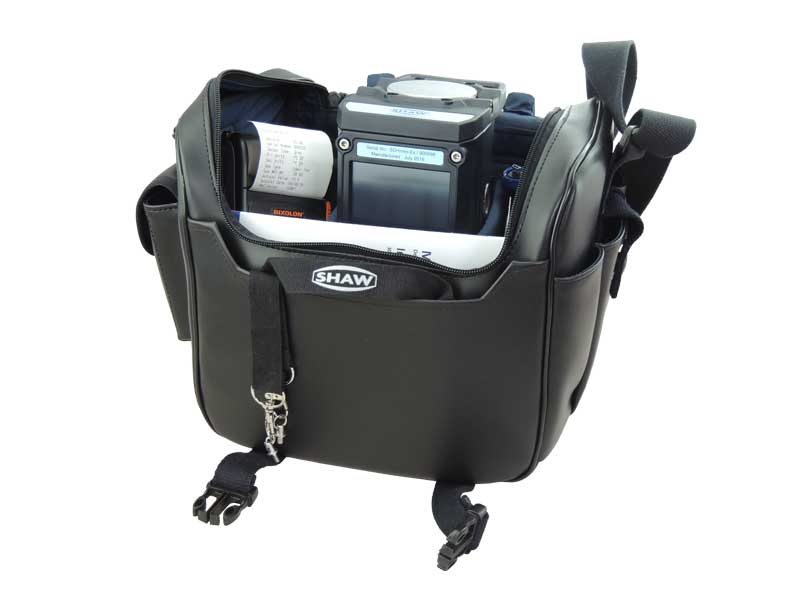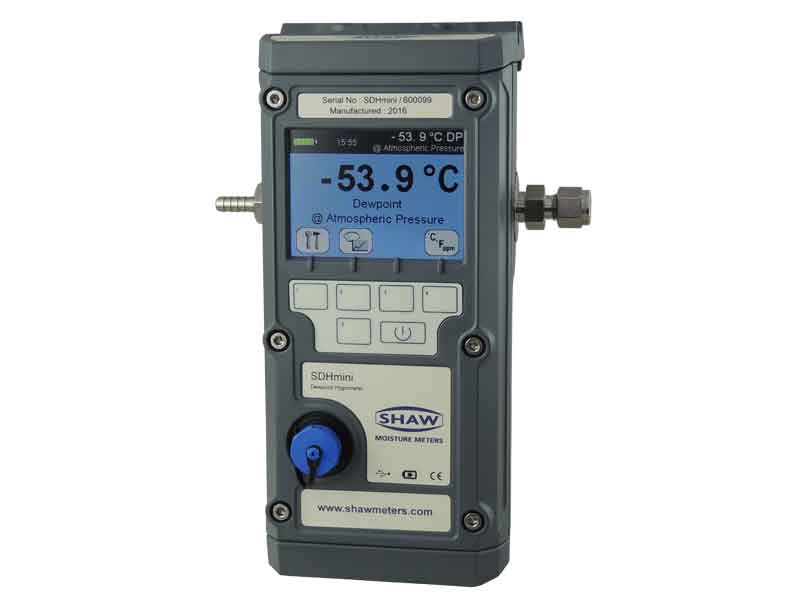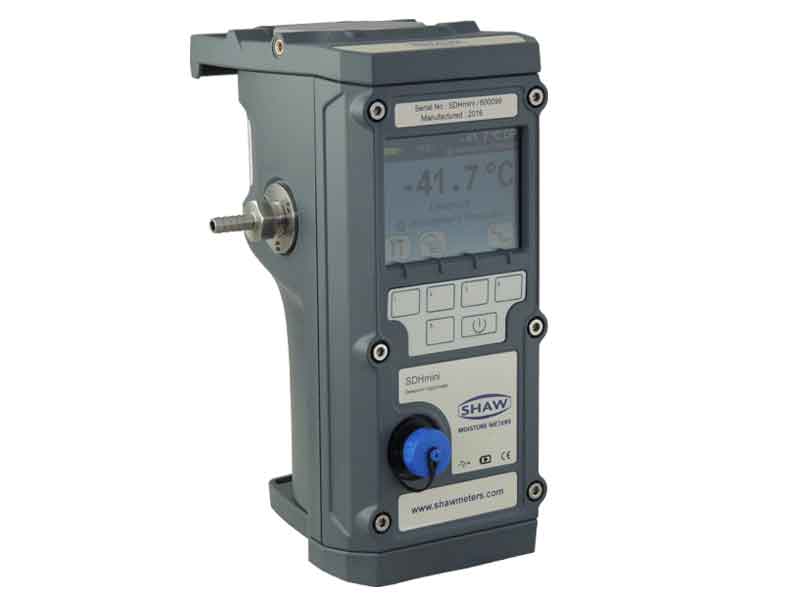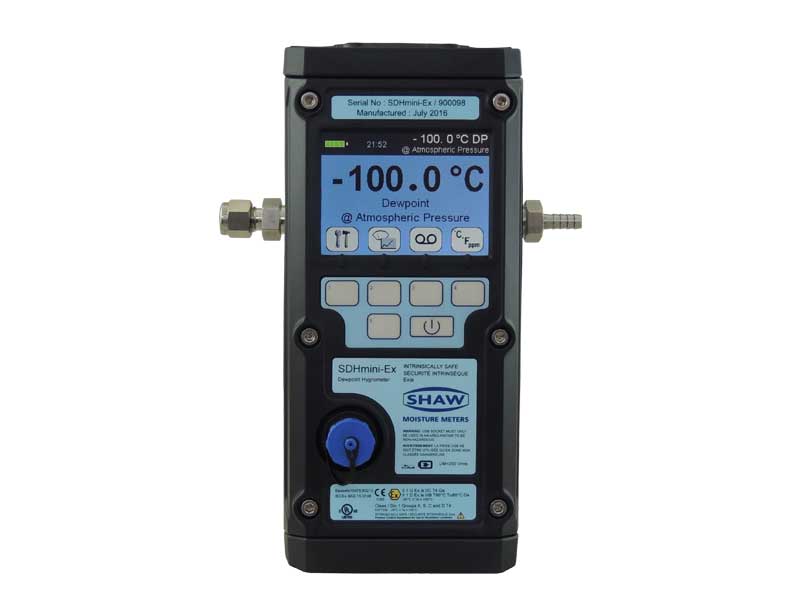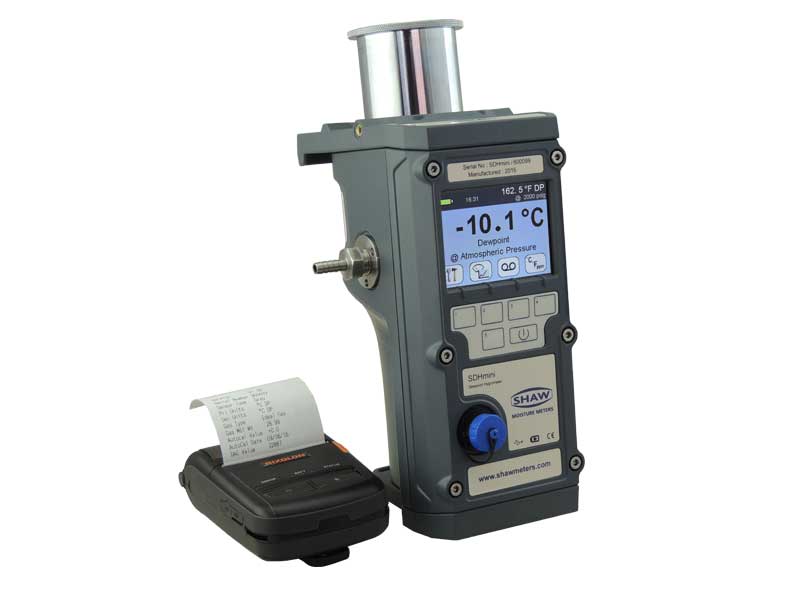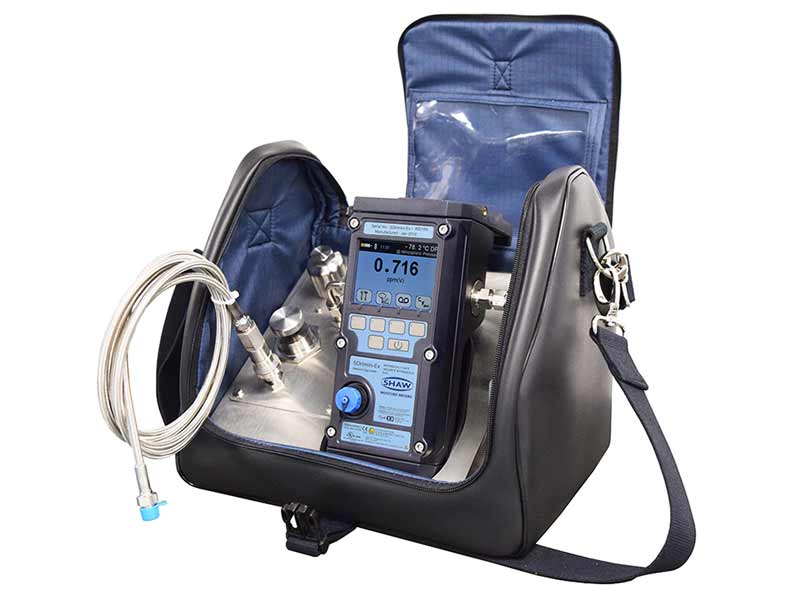 Combining high quality and robust construction, Shaw Moisture Meters handheld, portable dew point meters provide long and reliable service.
The SDHmini range of instruments is available as standard, logging and intrinsically safe, all with CE and UKCA approvals. Providing state of the art features and enhancements with the additional support of USB and Bluetooth interfaces for communicating with PC. Our unique AutoCal feature and desiccant dry-down technology allow for rapid, easy and a reliable means of carrying out trace moisture content measurement of gases and compressed air.
Within this range, the SDHmini-Ex portable dew point meter is certified intrinsically safe to ATEX, IECEx and UL standards. The perfect tool for dew point measurement in hazardous areas. Robust and lightweight, this intrinsically safe, handheld dew point meter is suitable for use in the toughest environments. Offering quick and reliable spot check measurements of trace moisture in industrial applications.
Additional To This Range
A self-contained, fully configurable, portable sample system with instrument docking for the SDHmini range of dew point meters. Designed for gas or general compressed air sampling, operating at atmospheric pressure and suitable for hazardous areas.
Our compact handheld dewpoint meter range