Dewpoint equipment, designed to fulfil the requirements of the industrial user.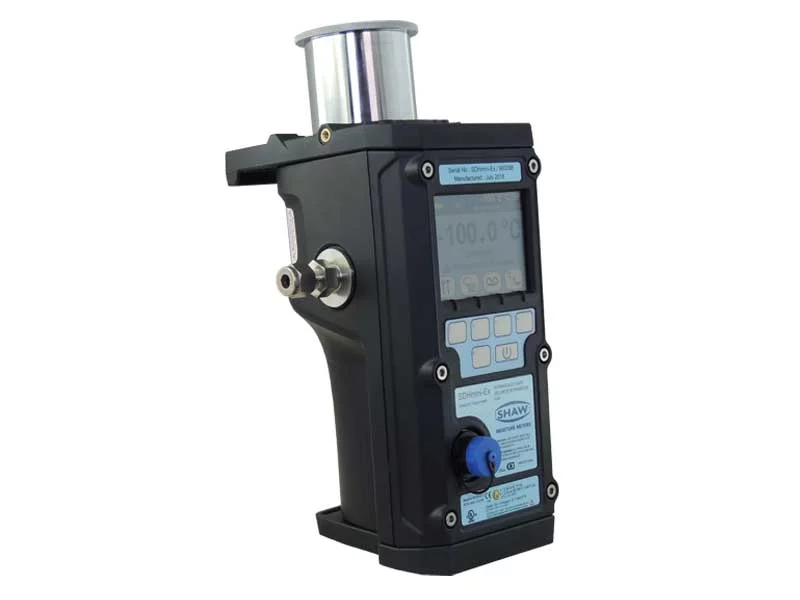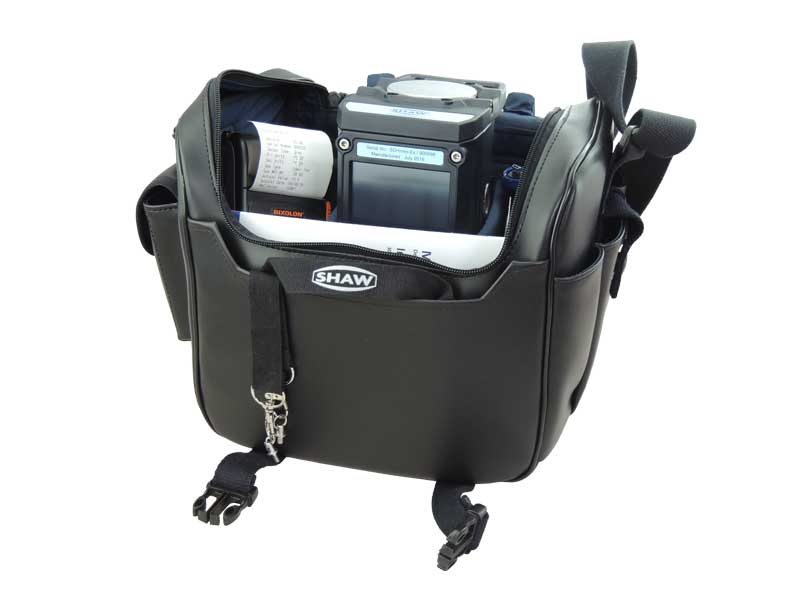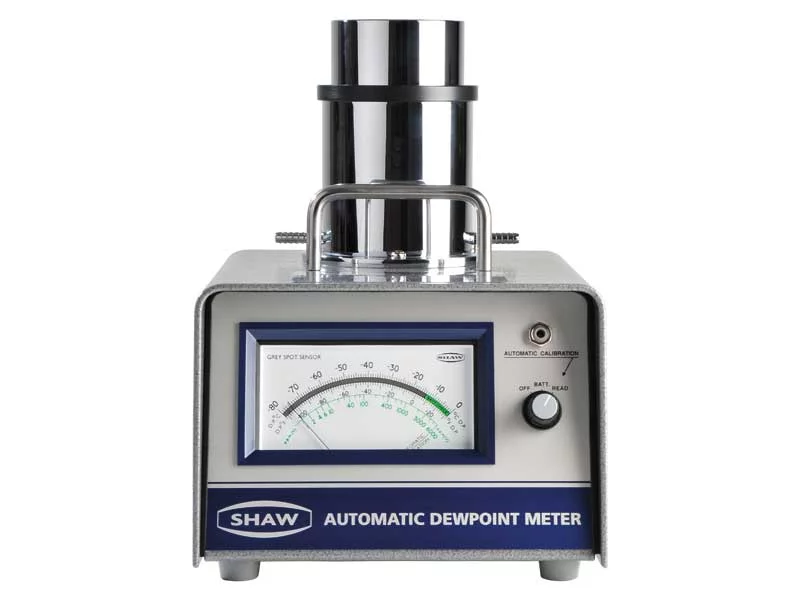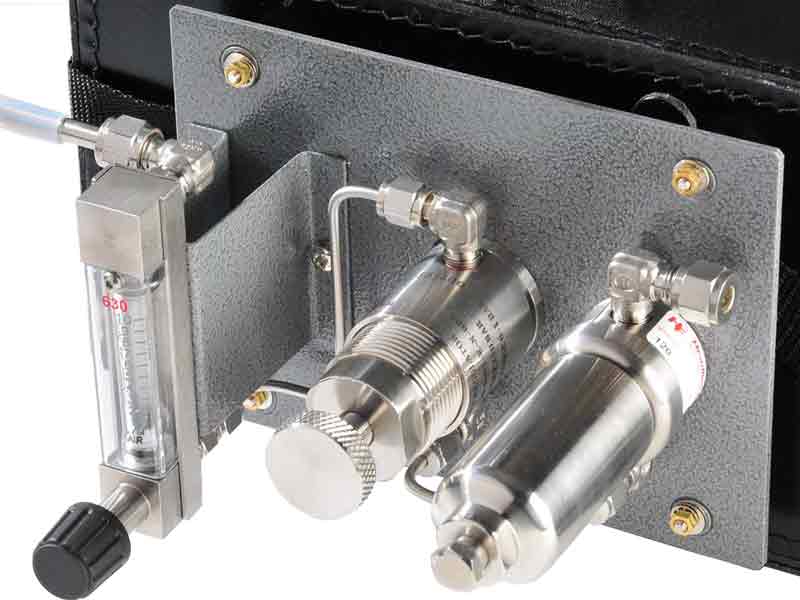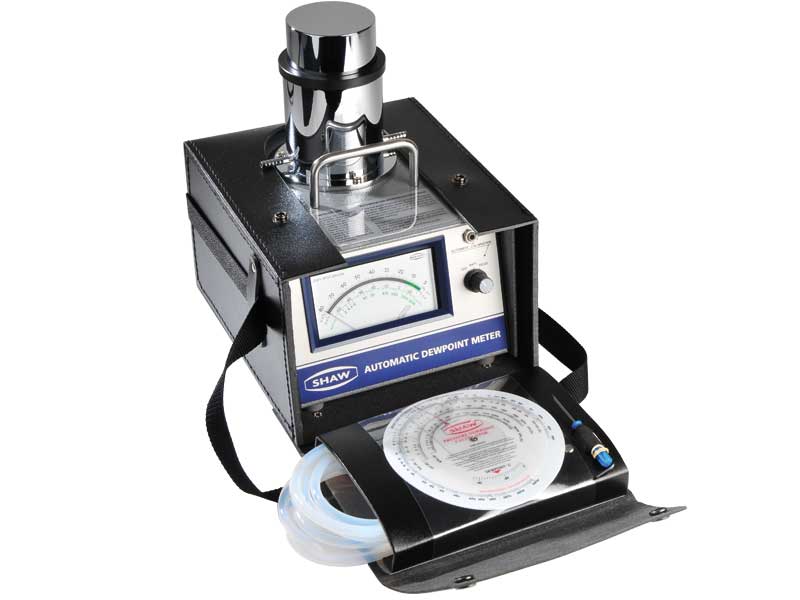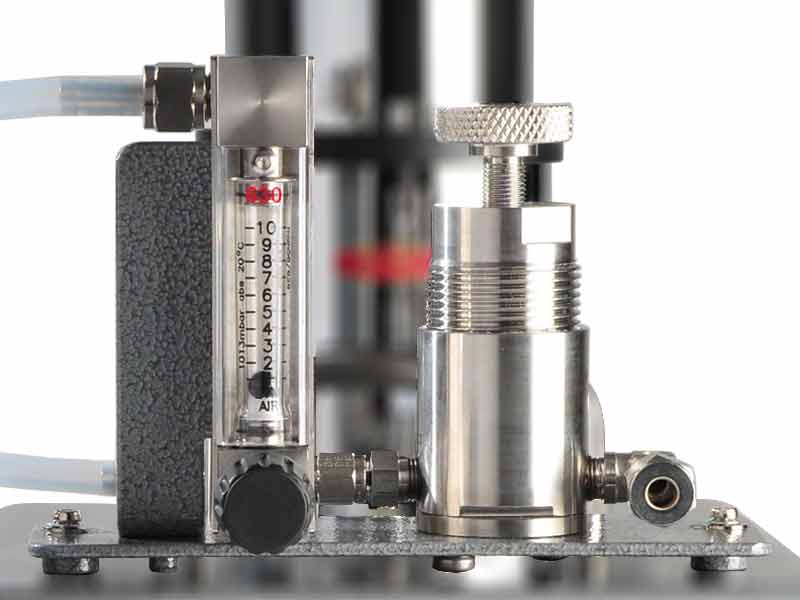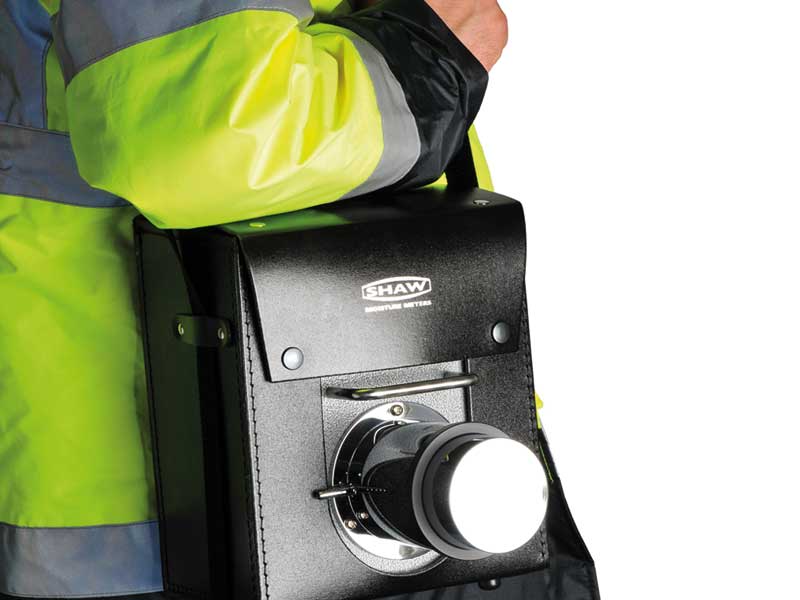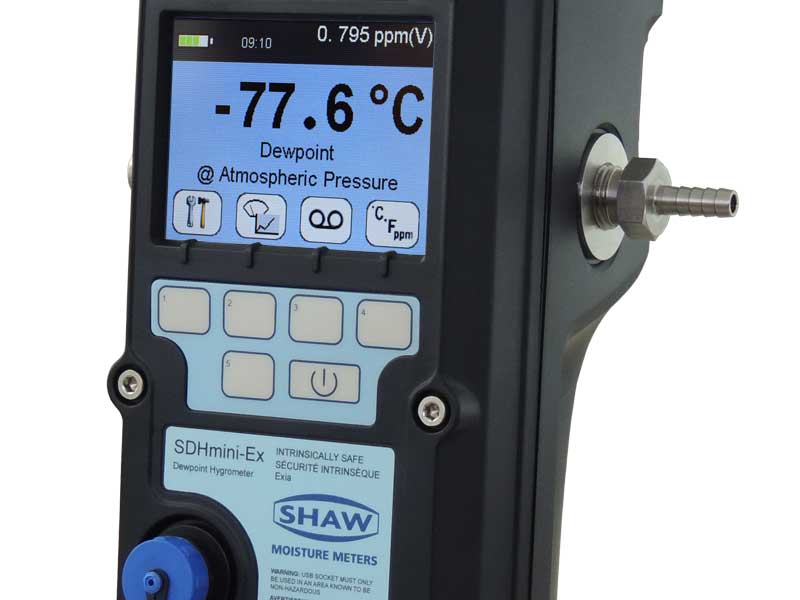 All Shaw Moisture Meters portable dewpoint meters and hygrometers are fully self-contained. Combining robust construction and advanced electronics to ensure that they consistently provide accurate and repeatable results for the operator.
This user friendly range of portable dewpoint meters and hygrometers incorporates the unique desiccant dry-down chamber assembly and AutoCal function.
The desiccant dry-down assembly enables the operator to obtain instantaneous readings in either field or laboratory situations.
AutoCal is the unique function, designed by Shaw Moisture Meters, allowing the operator to maintain good working order of their dew point instrument between annual laboratory calibrations. Perform AutoCal in-situ without the need for any special equipment or training. Reduce downtime, minimize calibration costs and obtain immediate verification of the system.
Designed for continuous use or rapid spot checks, with in excess of 150 hours battery life.
Combining robust construction and high quality manufacture with full after sales support. This range of portable dew point meters is fully interchangeable with the range of SHAW dewpoint sensors and guaranteed to provide long and reliable service. All SHAW portable dewpoint meters and hygrometers are supplied, ready for use, with a Certificate of Calibration traceable to National & International Humidity Standards, two metres of sampling hose, pressure calculator, screwdriver, hex key (depending on the model) and detailed operating instructions.
Portable dew point meters and hand held hygrometers