Designed for the measurement of trace moisture in process gases and dry compressed air.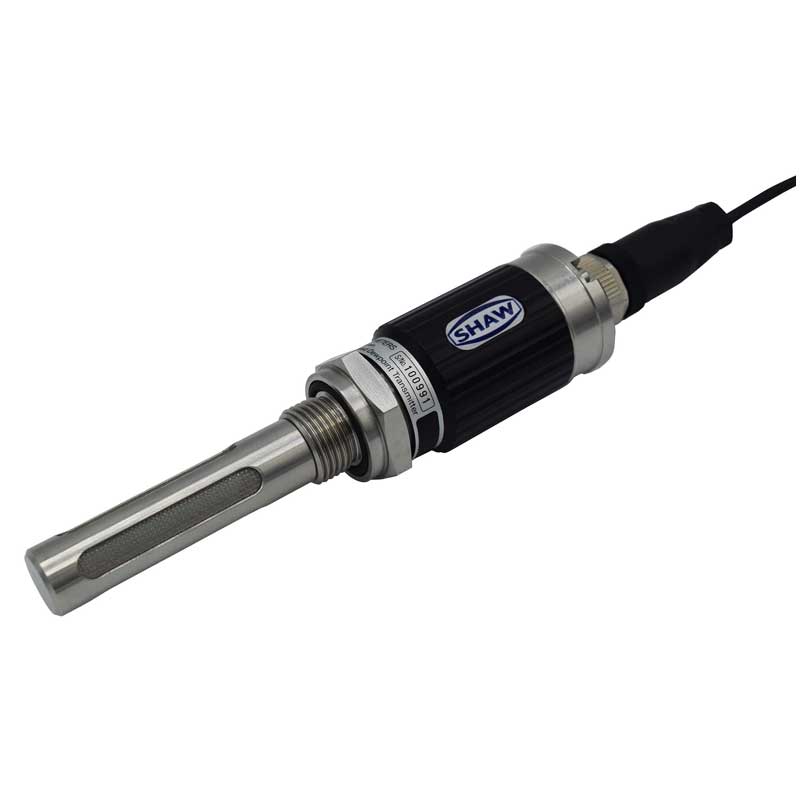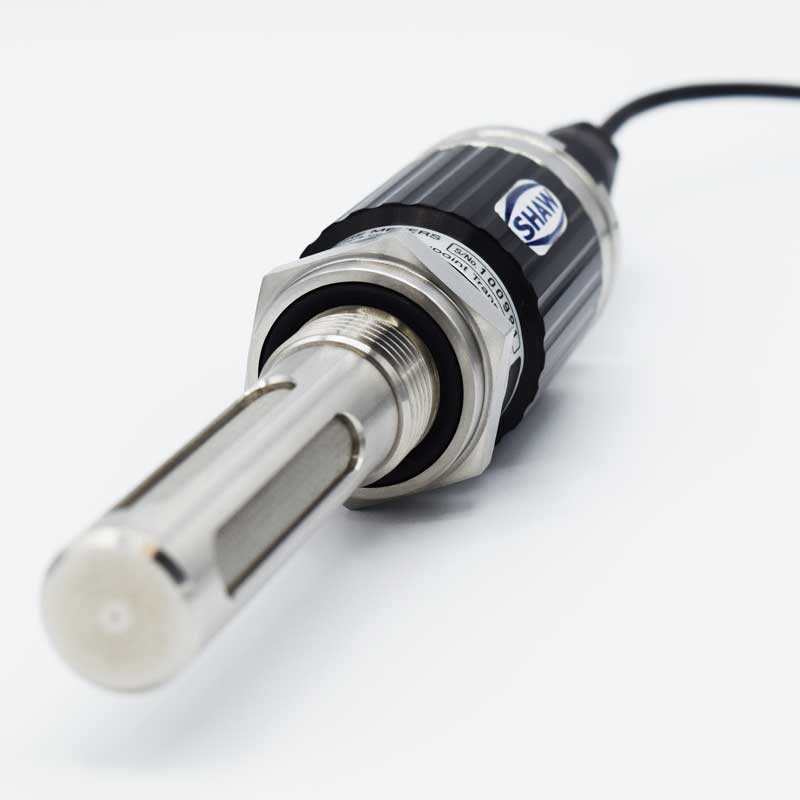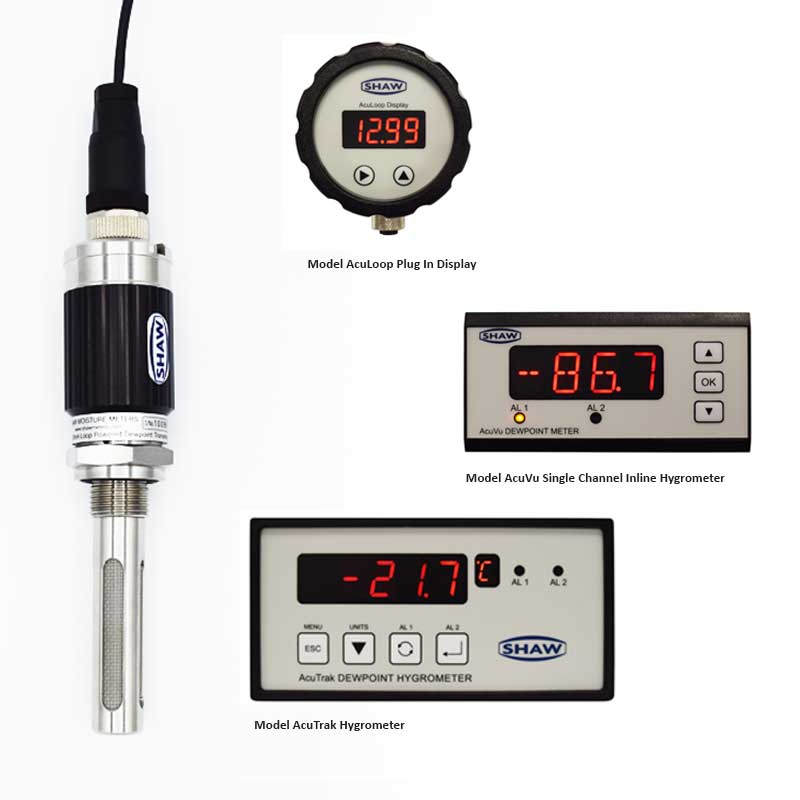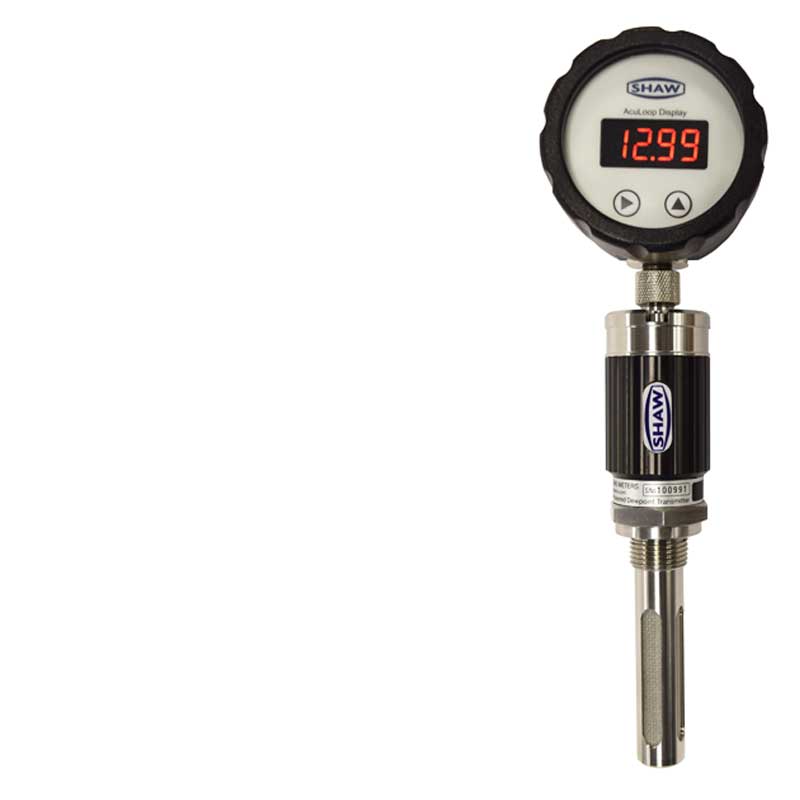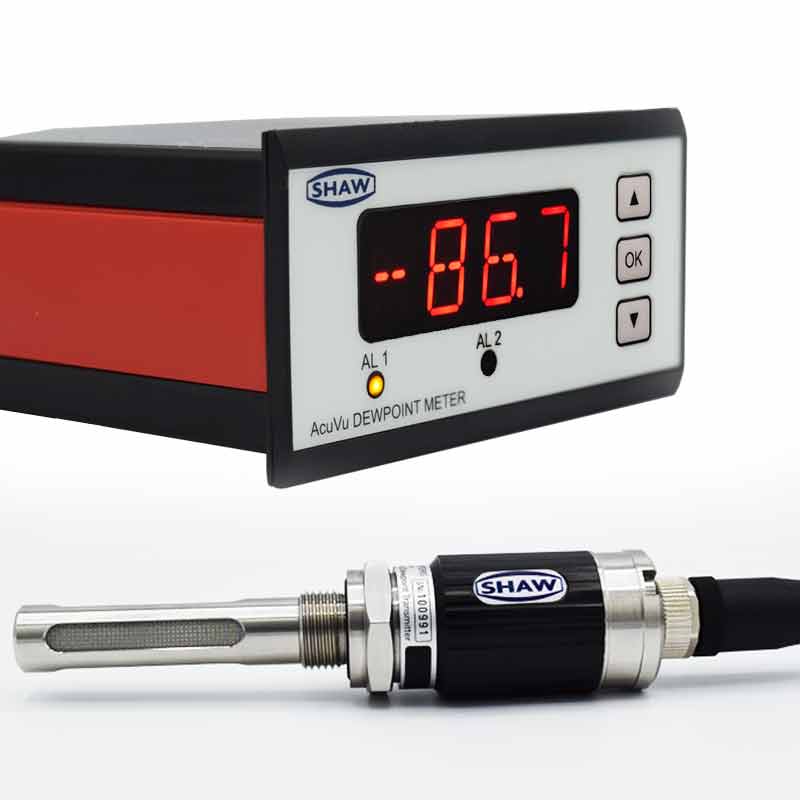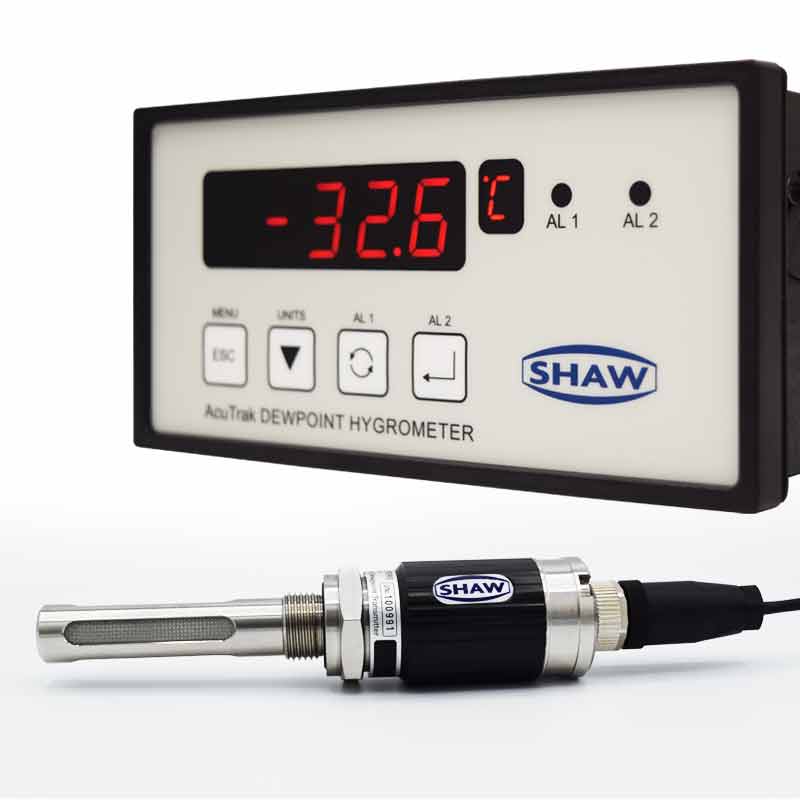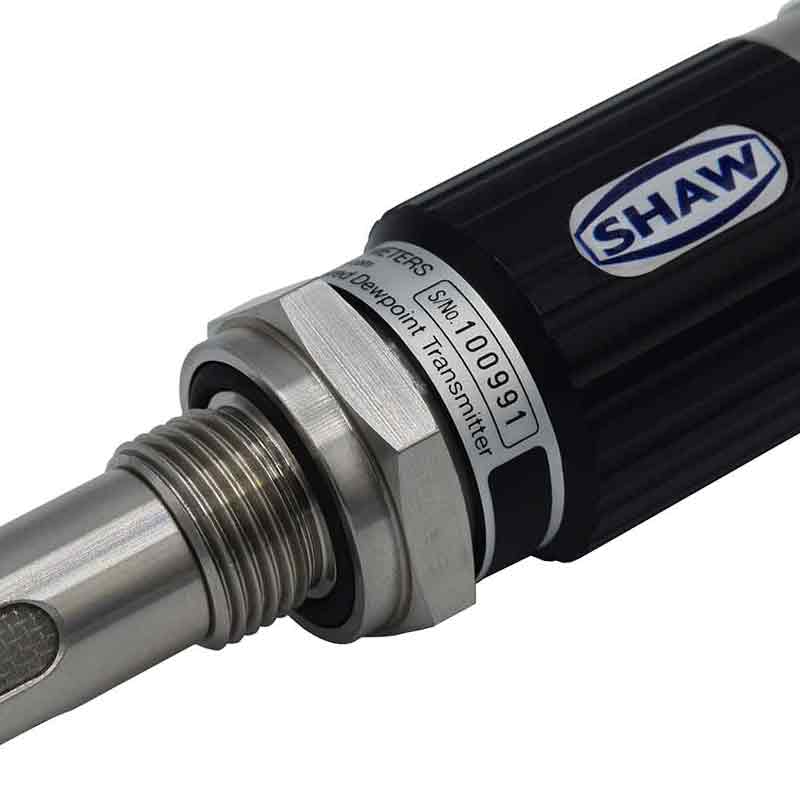 The SHAW AcuDew high performance dewpoint transmitter. A new, robust and reliable, 2 wire, 4-20 mA loop powered transmitter.
Utilising the ultra high capacitance SHAW moisture sensing technology, the AcuDew offers superior sensitivity, accuracy, repeatability and speed of response.
This dewpoint transmitter incorporates the SHAW AutoCal feature, thereby allowing users to check the span of the instrument and correct for any deviation between annual laboratory calibrations. Notably, AutoCal can be carried out in situ and without the need for skilled personnel or special equipment.
Various dewpoint ranges are available covering an overall range from -120 °C to +20 °C (-184 °F to +68 °F) dewpoint and output units are configurable in °C dewpoint, °F dewpoint, ppm(V), ppb(v), g/m³ and lb/MMSCF.
Built of a robust stainless-steel construction and an industrial M12 connector. The SHAW dewpoint transmitter can withstand extreme environmental conditions and is suited to harsh environments providing a protection rating of IP66 (NEMA 4X). The M12 connector reduces the setup time by saving time installing and maintaining wiring systems.
The AcuDew dewpoint transmitter provides a linear, 4 – 20 mA signal over the chosen measurement range and is loop powered by a 7-28 V DC source (24 V option is available). When installed in remote locations, the 4-20 mA signal can be transmitted to a control system over distances of up to 1,000 metres (3,280 feet).
Easy to operate, the SHAW AcuDew can be installed directly in to the process line or as part of a sample conditioning system and requires little or no maintenance. This new dewpoint transmitter has been tested to withstand pressures up to 35,000kPA (350 bar) and consequently can be directly connected into pipelines. Another key point, when installed correctly, there are no controls to operate during normal use because the AcuDew is designed for long term unattended operation.
The AcuDew dewpoint transmitter is fully compatible with the new range of single channel displays: AcuLoop plug in signal indicator for local display; the panel mount AcuVu with 4-20 mA signal retransmission and fully programmable alarms; and the AcuTrak with additional onboard pressure dewpoint calculations and RS485 communications, as well as the SU4 sample system.
Supplied ready to use with a Certificate of Calibration traceable to National and International Humidity Standards, instruction manual and two metres of cable.
Key features of the AcuDew dewpoint transmitter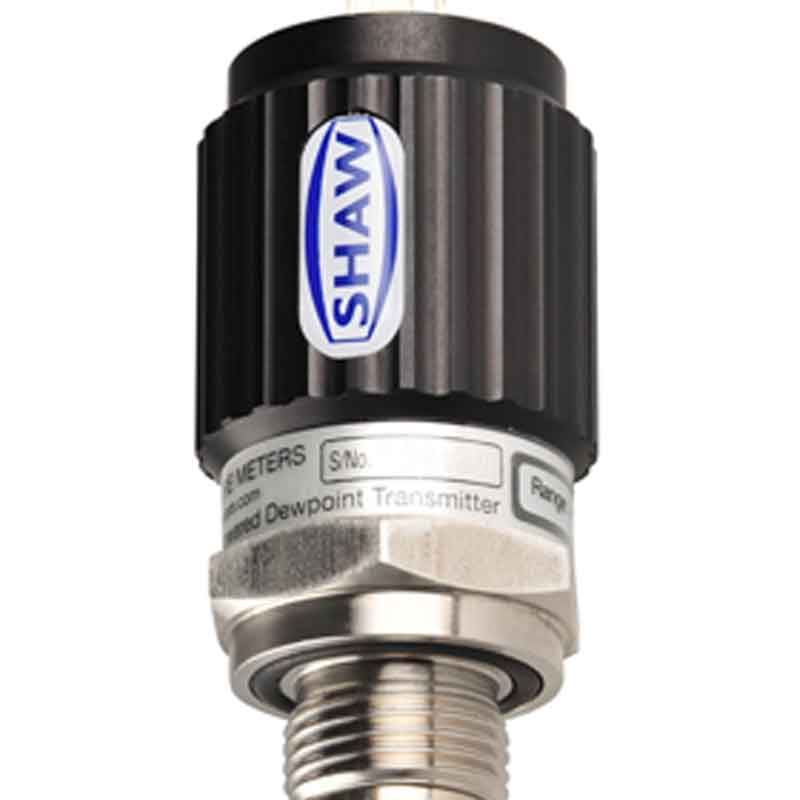 Various dewpoint ranges are available covering an overall range from -120 °C to +20 °C (-184 °F to +68 °F) dewpoint. All are colour coded for easy reference.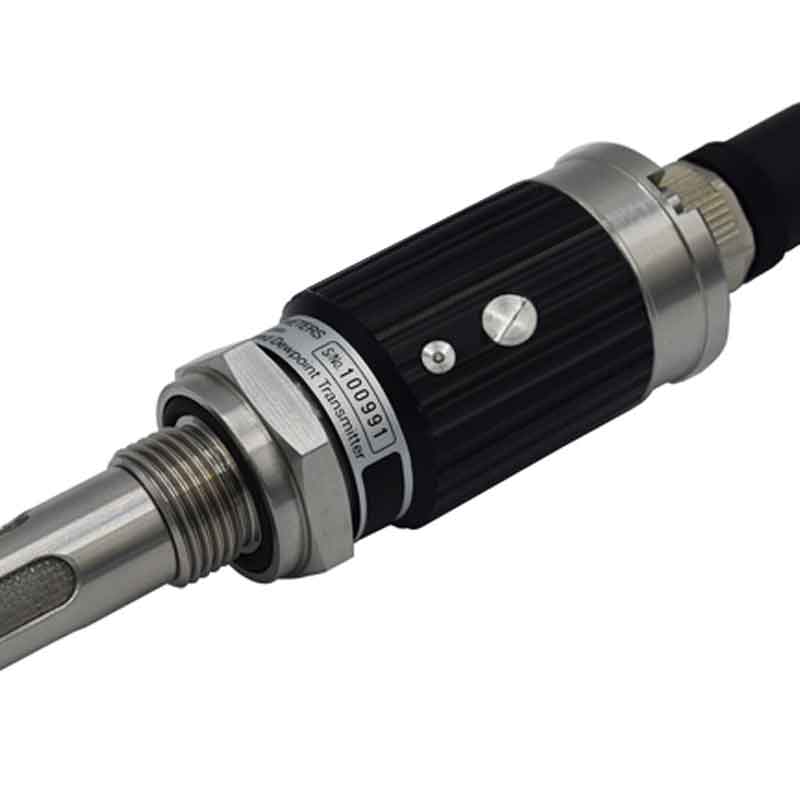 The most important and unique feature of the SHAW system is the automatic calibration facility… (read more)
Related products and accessories for the AcuDew
Do you have a question about this product?
This contact form will only capture the data you have provided. Contact form submissions will be kept for as long as necessary to fulfil your enquiry/request and to fulfil any legal basis for processing.